I will have to admit that thinking about my breakfast routine at my house in Mekelle, on a cold morning, brings me tons of peace while sitting in a hotel in the middle of nowhere Ethiopia. I can almost feel the fur in the bottom of my slippers as I shuffle around the kitchen in my bathrobe. I yawn as I pour oil on a hot pan and watch it sizzle. I breathe in through my nose to smell the freshly roasted coffee beans as I pour them into the grinder. I watch the blender hum with frozen bananas, canned coconut milk, peanut butter, dates, and almonds. Its more like a breakfast milkshake than a smoothie, but before you get too excited you will need frozen bananas for all these recipes.
Peanut-Butter Banana Smoothie Recipe:
1/2 cup of canned coconut milk
2 tablespoons of peanut butter (unsweetened is preferred)
5 pitted dates (your could substitute a tablespoon or two of honey).
Blend ingredients together. The miracle of a blender.

Cinnamon-Apple Twist Smoothie Recipe:
1/3 cup of canned coconut milk
1 cut frozen apple (usually peel, cut into four pieces and freeze, but not necessary)
5 pitted dates (or a tablespoon of honey)
Mango/Carrot Sorbet Smoothie Recipe:
3/4 of a cup of carrot juice (I juice about 6-7 carrots to yield enough)
1 cup of frozen mango (unfrozen works as well)
If you want creamier, add canned coconut milk.
After Paris, I determined to try my hand at crepes once again. Maybe I had carried the crepe magic back with me. Read more on the Upper Barn Blog to learn more about this simple crepe recipe as well as technical tips that helped me.
Sometimes we just need a little inspiration to get in the kitchen after a long day. Here are the cookbooks and guides inspiring me to find my way to the kitchen every day, multiple times a day, to create and spread my table with sweet and savory goodness. Check out these five cookbooks on the Upper Barn Blog.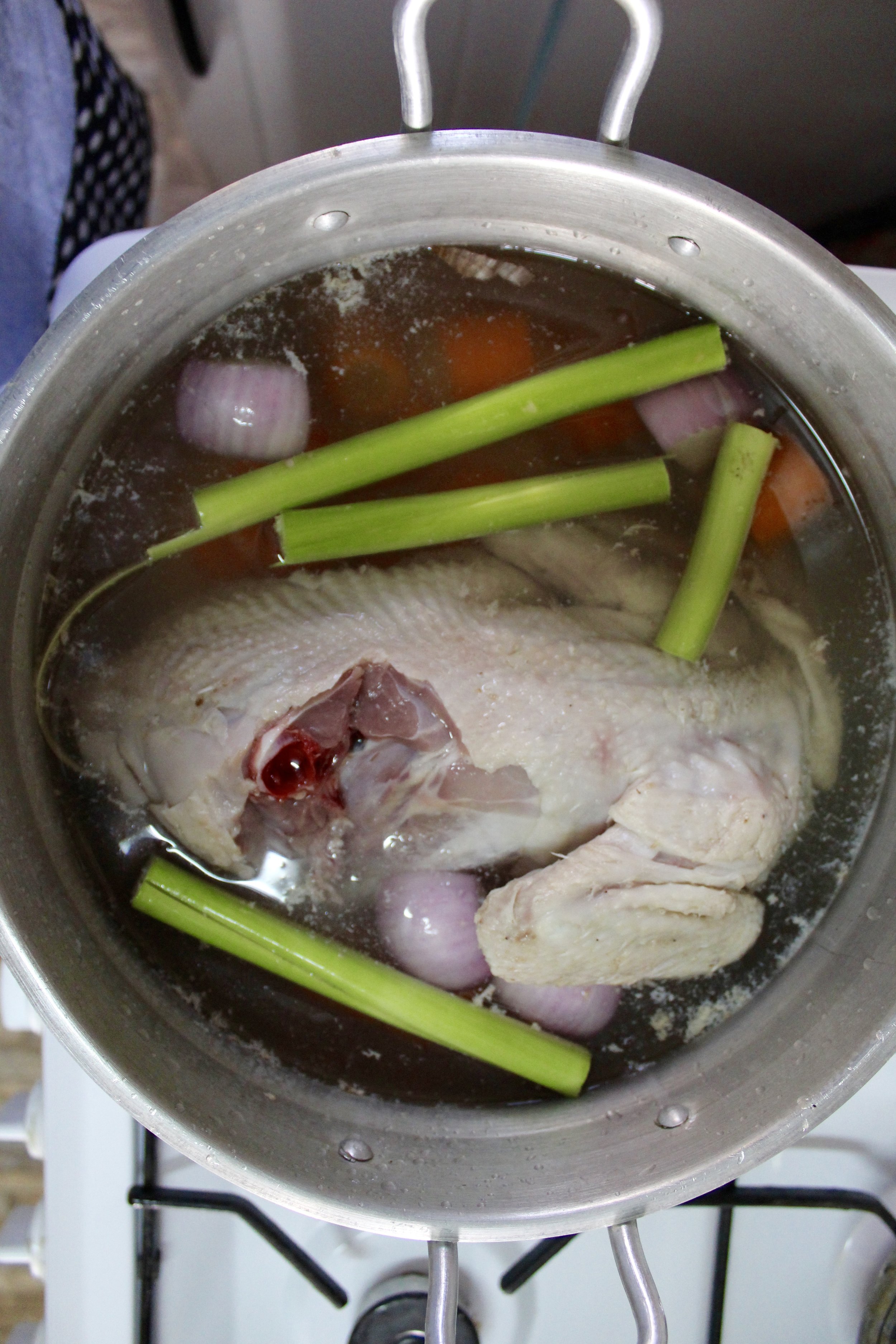 Did you ever wonder where the idea of serving chicken noodle soup when someone is sick came from? It's not just because it is easy on stomach and warm. Chicken soup started as home remedy because of the nutritional value of chicken stock (broth) to repair and calm the lining of the small intestines, bringing healing to the body. Read more about the how and why of chicken broth on the Upper Barn Blog.